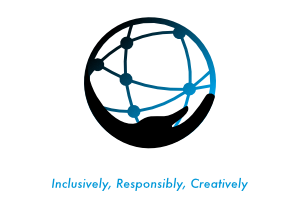 THE VOLUNTEER MANAGEMENT HYBRID CONFERENCE
October 17 & 18, 2023
The generation of volunteers in the not too distant future will be very different compared to volunteers now.
How can we prepare our policies, programs and recruitment in an inclusive, responsible, and creative way that looks to leverage technology in a human world?
---
We are pleased to announce our speakers for this years Volunteer Management Hybrid Conference.
Beth Kanter – 'keeping the human and inclusive touch in technology'
Stephan Dobri – 'creative ways technology is helping volunteers and programs'
Tony Goodrow – 'responsible and secure ways to manage personal data'

Hosted and Facilitated by Rob Jackson


Broadcast dates:
Tuesday, October 17:
9:30AM - 3:30PM Pacific
9:30AM - 3:30PM Mountain Standard time zones
10:30AM - 4:30PM Mountain Daylight Time

Wednesday, October 18:
10:30 AM - 4:30 PM Atlantic
9:30AM - 3:30PM Eastern Time
8:30AM - 2:30PM Central time zones

Register for the 2023 VMHC
Fee: $550 for Members for either association and AL!VE Service Enterprises | $600 for non members
*There is $100 Early bird discount if registered by July 31
Refund Policy: 100% before August 31 | 50% Sept 1 – Oct 4 | No refunds after October 4